Address:
41-800 Zabrze, ul. Maurycego Mochnackiego 12 (formerly Sienkiewicza 43).
Park 12 C is a place combining educational and entertainment dimensions.
It is located at 12 Maurycego Mochnackiego Street (formerly Sienkiewicza 43) in Zabrze,
over the former training mine.
The park is a space where children and young people can spend time outdoors in an attractive way. It is also an ideal place for a nice afternoon spent in a family circle. We are open from Tuesday to Sunday between 10:00 and 20:00.
The place is dedicated to the inhabitants of Zabrze and surrounding cities as a place for walks, family recreation, fun and social gatherings. All fans of being in the open air will certainly enjoy our relaxation area with catering and umbrellas.
Due to the fence and monitoring, this place is completely safe and therefore more attractive for families with small children. Guests can enjoy their coffee while the child is playing safely next door.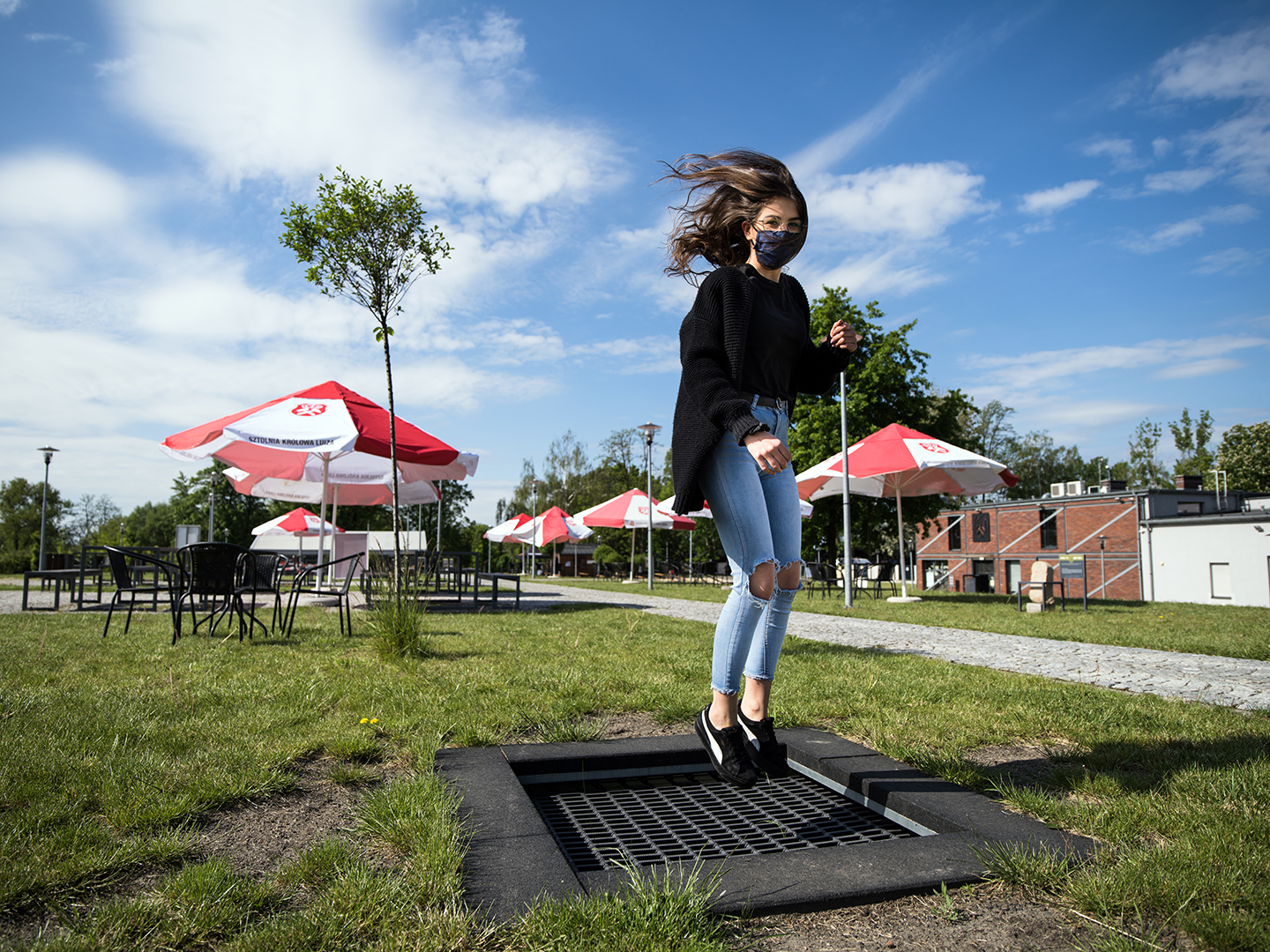 What can you see in Park 12C? Here are some attractions waiting for you:
Labyrinth - the miner's work is inseparably connected with the element of earth. Each hard coal mine is a network of corridors and shafts that allow the extraction of valuable raw material to the surface. In our 12 C park there is also a maze waiting for you, which refers to a network of corridors and mining trenches. The maze rises to a height of 150 cm. It is intended for children and youth. If someone gets lost in our maze, they can easily get out of it using the right hand principle (always having the wall on the right, you will get to one of three exits). Parents can help children navigate the maze using special footbridges above the walls of the maze. Can you get to the center of the maze?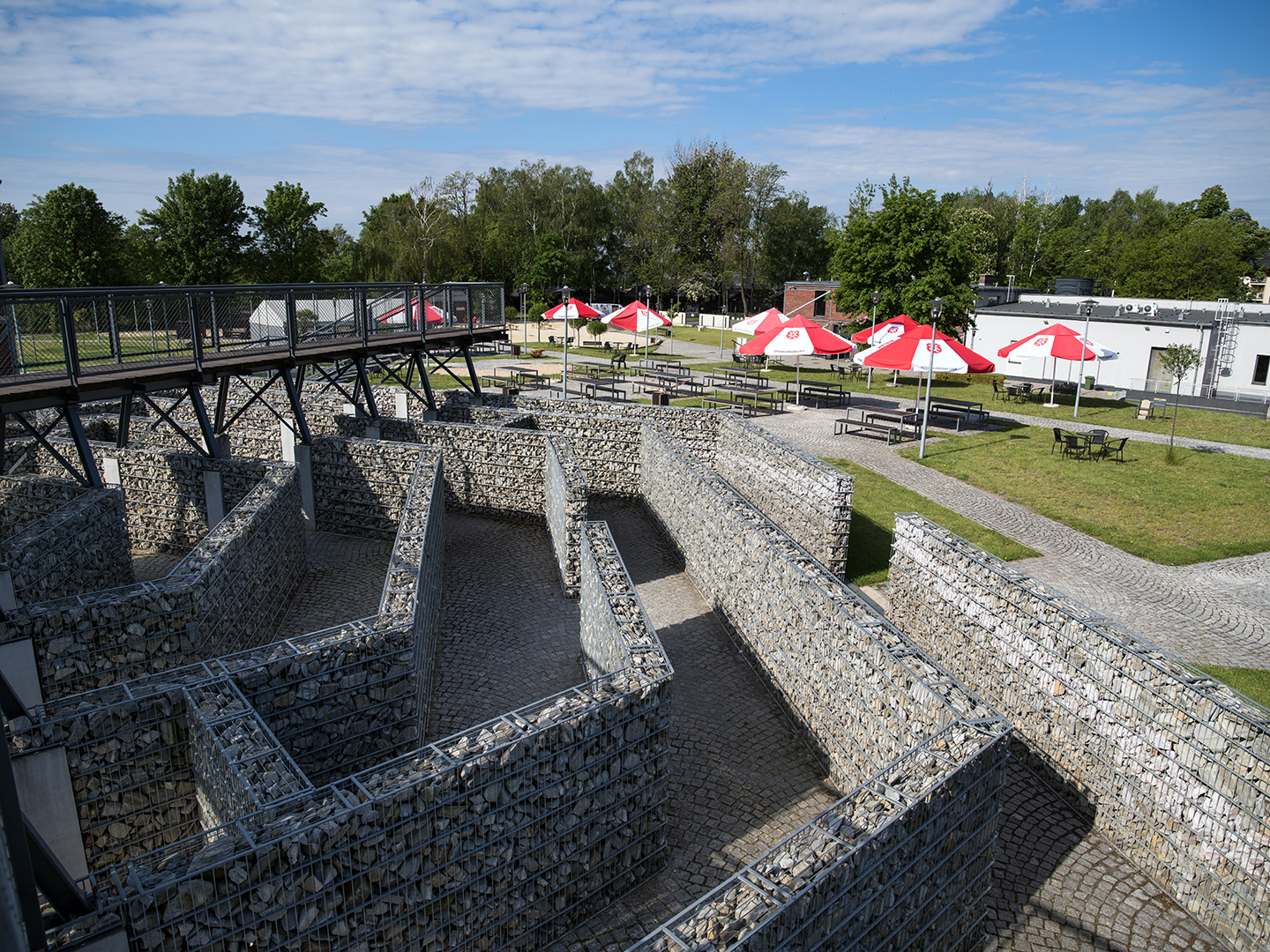 Sundial, solar fountain - in our 12 C park you will also find a very interesting and accurate sundial. All you have to do is become his clue and read the exact time with the help of the sun. With this exhibit you will learn the basic astronomical phenomena associated with the change of seasons, as well as methods of mathematical calculations using the phenomenon of shadow projection. A solar fountain is another object that uses the power of the element of fire. On her example you will learn about the operation of photovoltaic cells converting solar energy into electricity necessary for the operation of the water pump feeding our fountain.
Important!
Due to the current situation, we cannot launch all of the 12C Park attractions for you, but we encourage you to get to know this interactive park for children.
Please also note that admission to the 12C Park is free until further notice.
You're welcome!
RULES FOR VISITING THE COMPLEX, QUEEN LUIZA (INCLUDING PARK 12C).
We also invite you to the Queen Louise Adit