The Queen Louise Adit invites the youngest and slightly older to experience an underground adventure in the heart of Silesia!
Visiting the Underground Family Route is an unforgettable adventure in the underground of an authentic mine. Once an active mine, today a treasury of knowledge about mining, life of miners and Silesian culture.
The Family Route is about a 1.5 hour journey through the underground maze of mining corridors. This is an amazing adventure, especially for the youngest, but even the older ones will find something for themselves;)
On their way, children meet the Treasurer - the guardian and guardian of miners - and learn its history.

After passing through narrow corridors, everyone can see real, active mining machines.
Machines for mining coal in real mines, with a 22-ton giant, which is our mining combine.
The biggest attraction in the Underground Mining Machine Park is their launch and this amazing noise;)
Thanks to multimedia projections, tourists will learn more about the work of miners and learn why coal is so important for Upper Silesia.

At the end there is a unique ride on an authentic mine train, Karlik!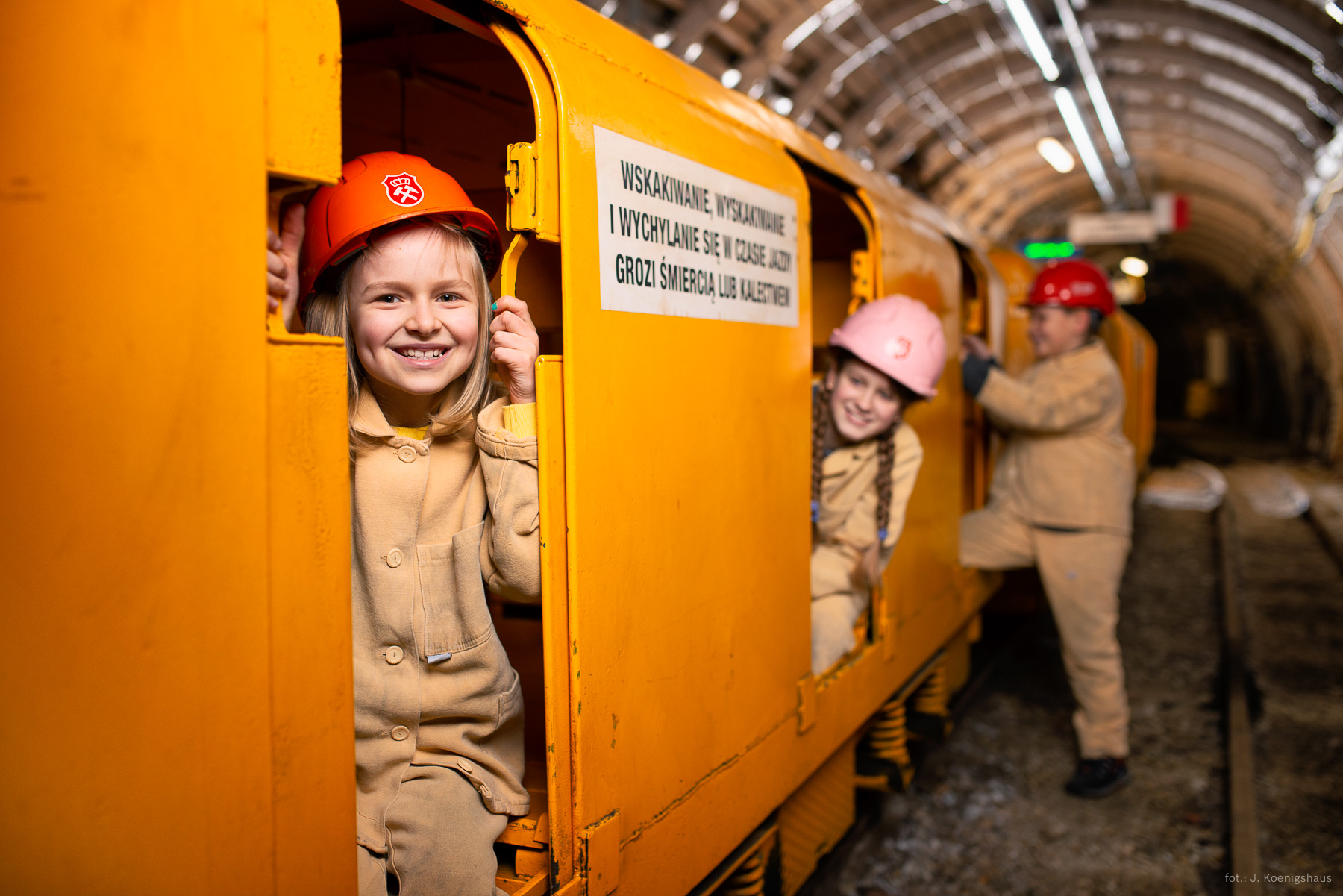 The family route in the Queen Louise Adit complex is a unique place and idea for spending time with family.
An amazing adventure combining the real experience of underground mines with fun and learning is at your fingertips!
Book a tour ticket.
Worth knowing:
We took care of all precautions, for the sake of your health and safety,
Maximum number of people in a group: 12 + guide;
It is possible to book the whole trip: the cost of booking PLN 250 / group cannot include more than 12 people
Trip time approx. 1.5 hours;
Age restriction: 4 years completed;
The temperature on the route depends on the weather conditions on the surface;
Advance booking or online ticket purchase is mandatory.
Address:
The route begins at the entrance to the mine on ul. Maurycego Mochnackiego 12 (formerly Sienkiewicza 43) in Zabrze.
RULES FOR VISITING THE COMPLEX, QUEEN LUIZA